Beginning the search for a trusted Asheville electrician can, at times, be a daunting one. A-American Electric, Inc. is your one stop in the Asheville and Hendersonville area for all your electrical needs. What makes us unique is we have four divisions that specialize in Residential, Commercial, Industrial, and Service calls. Whether you are a homeowner with a small electrical need or a facility manager with a major project, you can count on A-American Electric, Inc. to handle the job.
We have over 50 years of combined experience installing, maintaining, and replacing electrical systems in Asheville, North Carolina and most of WNC. Our hope is that current and prospective clients will come to know firsthand that choosing A-American Electric as Your Asheville Electrician means choosing a company that will follow-through with services that match your family's and your company's needs.

Professional:
A business may be qualified to handle your needs, but what makes a company professional? We know that what sets A-American Electric apart is our decision to lead with honesty and integrity. Our founder Phil Wilson started this company in 1981 and his dedication to these principles has been integral in growing the company with those same values. Our team is made up of skilled electricians that will clearly communicate the objective and then follow through with services that prove that we're in this to do good work. We won't stop until the job is done and done well. That's what professional means to us.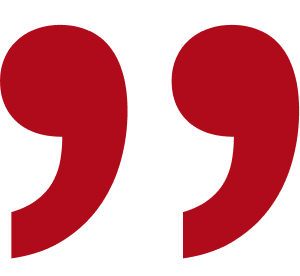 "The electrician came on time and completed the job as requested. Everything was left very clean and he was very professional. We had a number of small jobs to complete, and the price was reasonable. I would definitely use them again." -K.C.
"Amazing service & extremely professional. The only electricians we use for both our business and residential needs." -J.L.
"We've used A-American several times, for small jobs and a big one. Their people are always punctual, polite, and thoroughly professional. There is never any problem with the work they do. They clean up after themselves perfectly. They also explain what they are doing and why, and help you problem-solve, which is really important for a homeowner on a budget. I feel their price is fair – a good value." -C.H.

Quality:
You're looking for a company that combines both excellence and skill. Your Asheville Electrician has a reputation of delivering unmatched service and employs only the best in the area. Our owners hold NC unlimited licenses and AAE is licensed in all of the surrounding states. We take our time with each client and believe that "going the extra mile" should be the standard.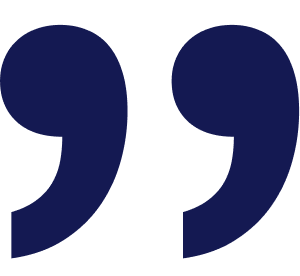 "Just a great experience with this crew. They were so helpful and nice, and did an excellent job. Highly recommend A-American!" -A.B.
"Very knowledgeable and friendly staff! Timely and efficient with good work. Recommend to all my friends and family! My parents use them, too!" -K.F.
"Hands down, best electricians around. Great staff, VERY knowledgeable in their trade. Five stars for certain." -N.F.

Experienced:
Founder Phil Wilson has fifty years of experience in the business. We've grown from humble beginnings as a small service business to now including residential, commercial, and industrial projects. We have seen it all! By choosing AAE, you're choosing a company that can truly handle all of your electrical needs. This type of experience is the peace of mind you've been searching for.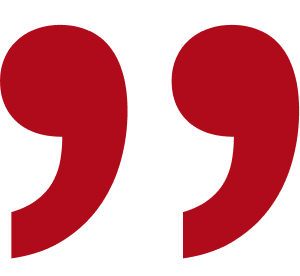 "Very knowledgeable and personal, got my issue diagnosed and fixed with time to spare to do other jobs. Educated this first-time homeowner throughout their visit. Much appreciated, happy customer. Will be calling A-American Electric with my future electrical issues!" -S.S.
"A-American Electric has always demonstrated the utmost professionalism in any project we have worked on. We work in the Luxury Residential market in both remodeling and new construction and having A-American electricians on the job instills a feeling of confidence for the homeowner." -C.J.
"A-American has been our electric company of choice for the past 12 years in two houses. We recently moved into our second/current home and called them with what I felt was a little problem. That little problem turned out to be a very big problem! AAE discovered much of the house had been wired incorrectly and could have resulted in a fire. The house was new. The builder quickly hired AAE to inspect the entire house and fix all the problems. Thank you, A-American." -J.P.

Local:
As natives of the Asheville & Hendersonville area, our company's history has been built on the foundation of family and community. AAE is proud to be family-owned and believes that by investing in our clients – treating them like our own – we are able to provide an experience that makes us the first and last electrician you will call. We care for our community by giving back to local charities such as ABCCM, Fletcher First Baptist Church, and the Hendersonville Rescue Mission.
"When we have any electrical problem or any new electrical installation at Fletcher First Baptist, we call A-American Electric. For many years they have always come quickly in emergency situations. They have always solved the problem, whatever it may have been. The same holds true with any new electrical installation that we have need. They are extremely talented and can be trusted. They come when they are scheduled and finish the job on time. They have done numerous types of jobs for us, some of these are: Both inside and outside lighting installations and repairs; security cameras; digital sign repairs; new wiring & replacing old; conduit and cable installations; troubleshooting, finding and fixing the problem; and the list goes on and on.
Their prices are reasonable and you know the jobs are done correctly to a high quality standard.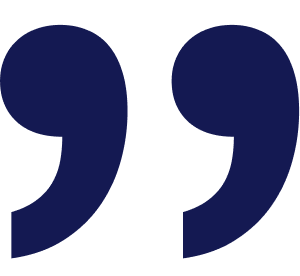 We are blessed to have this kind of business in our area. They would be a good model to learn from, 'how a business should operate." -R.W.
"I am VP of Operations for a home building company in Asheville, NC. We build several homes per year and A-American has been doing all of our electrical work for past six years. We seldom have a problem, but when we do they take care of it immediately. It is important for us to have dependable subcontractors and A-American has never let us down. We value our relationship and have no intention of using anybody else for our electrical work." -D.T.
"I am a General Contractor in Weaverville and we have been using A-American for years. They are always on time, professional and fairly priced. They have wired everything from our new homes to a simple fan replacement. -D.M

Responsive:
You need an electrician you can trust. When an emergency hits, Your Asheville Electrician will get there quick. From the moment you pick up the phone to when AAE shows up at your door, we have the opportunity to respond with the attention and care you deserve. We value your time and desire to be approachable and accessible. You can count on us to be ready to help at a moment's notice.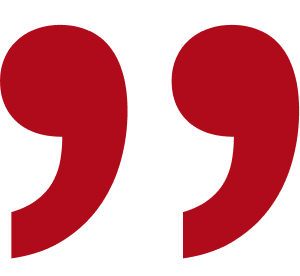 "A-American completed all the electrical work in our custom home, and we've been very pleased with their exceptional quality of workmanship. We later engaged A-American for additional landscape lighting and found them to be very responsive, reliable and thorough. Moreover, the employees, including the President, Phil Wilson, proved to be of highest integrity. We highly recommend them." -V.R
"I am an Estate Manager of a large estate in Asheville and have had the pleasure of working with A-American for the last 5 years and I have always gotten wonderful professional service in a timely manner. If ever I have had an emergency they were on site that day." -N.Z.
"We have used A-American on several occasions and their work has always been excellent. They are responsive to customer needs and their prices are reasonable." -J.V.
Contact A-American Electric for all your Electrical Needs!