WNC Electrical Service Reviews
We aim to give our clients the highest quality service—timely response, thorough and efficient work, and genuine kindness.
A-American Electric follows up immediately with all of our clients for feedback on their service, as well within the next month to ensure they're still happy with our job.
Read some of the wonderful reviews from our clients below.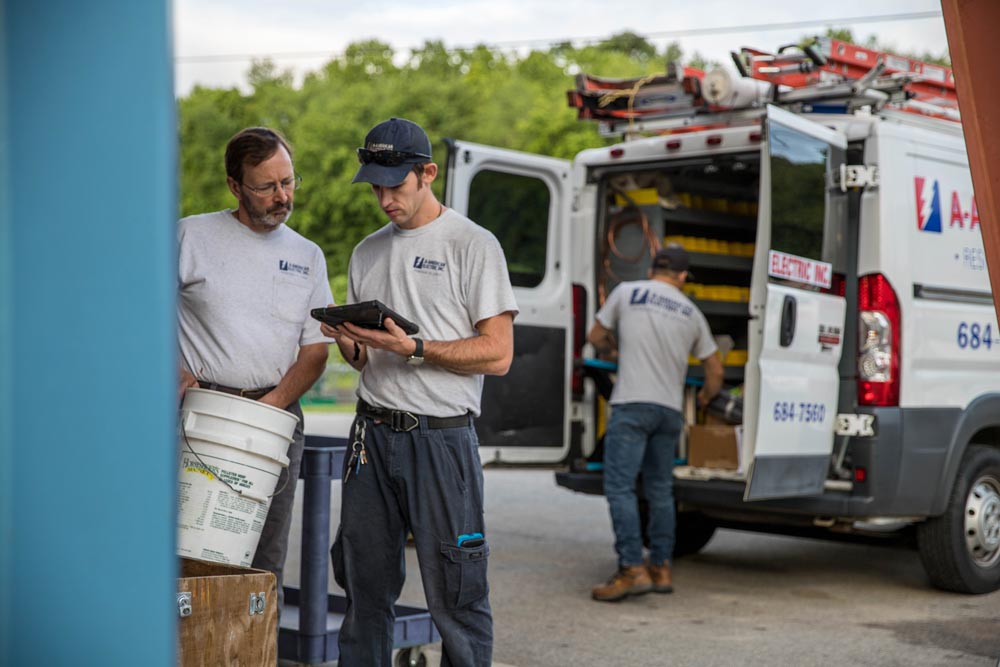 My experience with A American Electric was perfect in every way. The responsive customer service was fast and friendly. The electricians who cane to my home were polite, skilled, and quick. I highly recommend this entire team!

Their work was exceptional, very professional and completed on time. A-American Electrical took pride in completing this job. Our church, and I, are very thankful to A-American for getting our overhead and steeple lights back on for the entire community to enjoy.

I recommend this company without hesitation. They are professional, kind, responds quickly and does excellent work.

[T]he crews were as responsive as possible in high demand time for services. Don was very knowledgeable and explained everything to the smallest detail, very helpful. Restored our faith in skilled industries. Thanks!

Had the job quoted within an hour... and had the job finished by noon. Excellent quality and service at a reasonable price. Could not recommend highly enough!

The electricians arrived on time and displayed a courteous, professional attitude during the entire install. They were done in just a few minutes and I paid what I feel is a very reasonable price.

Stewart and Robert came out and found the problem right away, clearly very knowledgable about what they do. Price was reasonable. I will definitely call A-American again when I need electrical work done!

Very friendly, very professional. This is a great company and we will use them from now on when we have a problem. Thanks for the great job done.
Community
A-American Electric is committed to giving back to the Western NC community, and we hope you'll learn more about the charities we work with.
Careers
With our career path system, every employee knows the skills needed to level up, and the training needed to meet those standards is always available.
About AAE
We put culture first, and that means treating our employees and customers like family—with pride, fairness, and the utmost integrity.