Electric Car Charger Installations
Tesla-Certified Company
Did you know that 95% of electric vehicle charging is done at home? A-American Electric makes purchasing, installing, wiring, and servicing your new home charging station as seamless as possible. Our experienced technicians offer this service both residentially and commercially.
First, some of our talented team members will come out to you to decide on the perfect on-site location for your vehicle charger. You want the charger as close to your power source as possible, but also close enough to where you park your car. They will perform an audit and offer an estimate based on what level of charging you want installed. Once you're happy with the plan, the AAE team will set up time to install the charger so you can finally charge your car from the comfort of your home.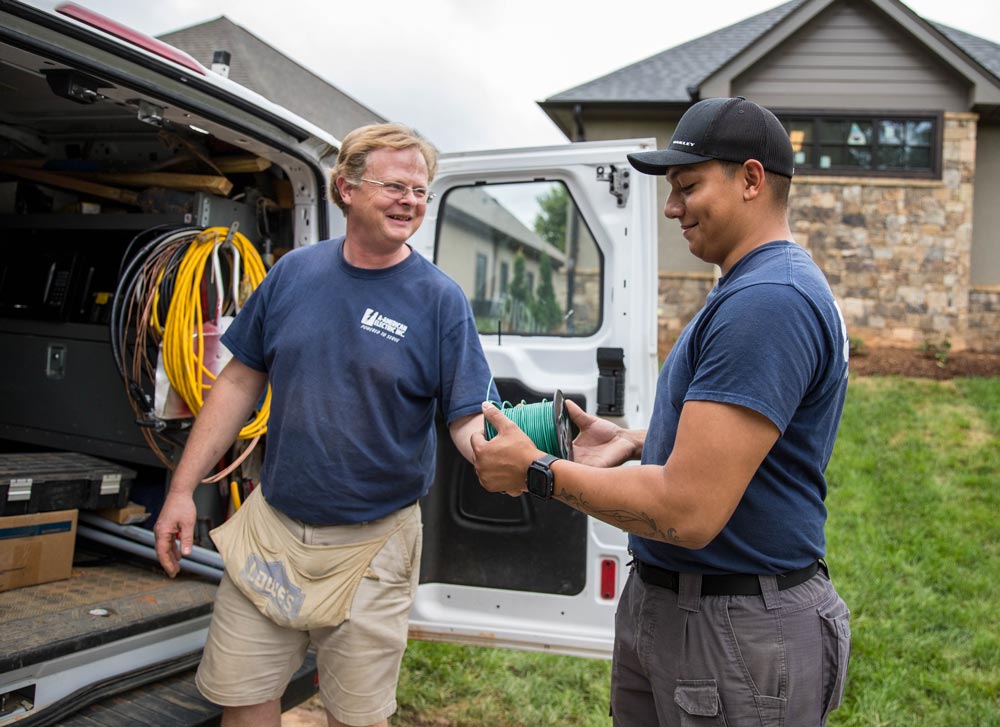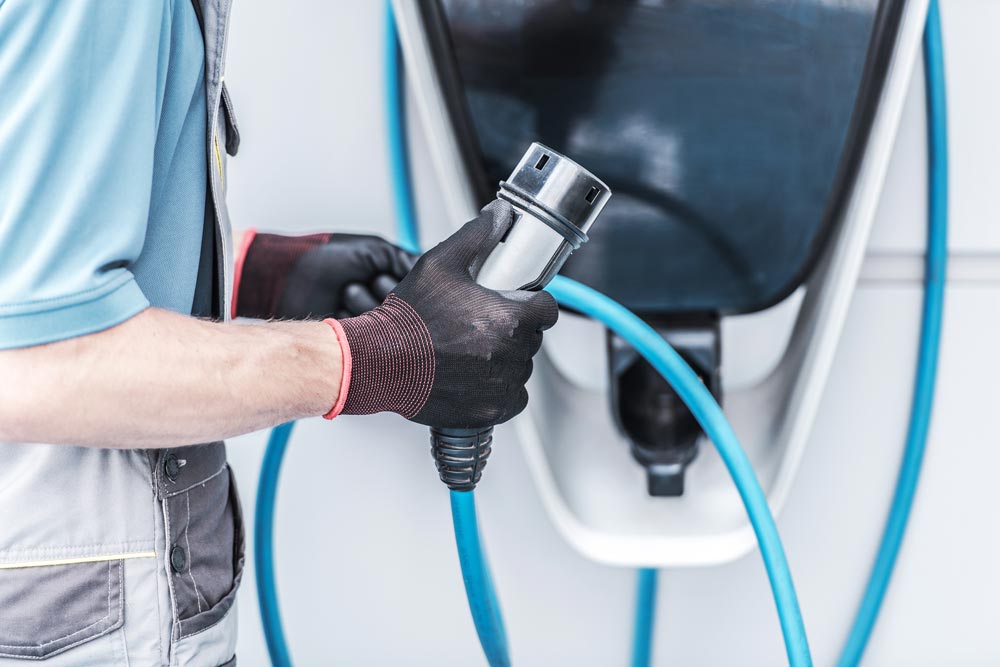 How Does Electric Car Charging Work?
There are three levels of electric vehicle charging: Level 1, Level 2, and Level 3 (broken down into DC Fast Charging and Tesla Supercharging). The higher the level of charging, the faster the electric vehicle charging process as more power is delivered to your vehicle.
Different electric vehicles charge at different speeds on each level because each vehicle accepts different amounts of power from the charger. When you plug your vehicle into the charger, the two begin communicating with the car calling for the maximum amount of power the station can deliver and the vehicle can accept.
Keep in mind the car will never allow the charger to deliver too much power. There's no need to worry about plugging your electric vehicle into a higher level charging station that can deliver more power than your vehicle needs.
After installation, your electric vehicle charger should be maintenance-free. If there ever are any issues or malfunctions, don't hesitate to reach out to our local electricians. We're here to help!
Residential Services Manager
Jason Hamilton
Licensed Electrician
"Everyday I walk into this place, I know somebody's got my back, and I've got theirs. It makes getting the job done and done right that much easier."
Reach out to A-American Electric for Electric Car Charger Installation
Our highly skilled, professionally licensed electricians serve all of Western North Carolina. Request service online and our team will contact you within 24 hours.